Welcome to Rotonda Sands--a Deed Restricted community located on the southwest coast of Florida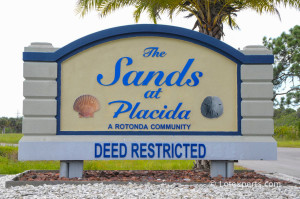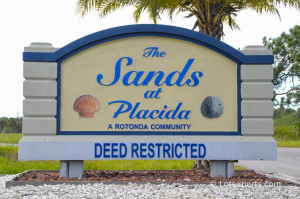 Rotonda Sands is a desirable lakefront community that is currently experiencing growth. Quite a few new homes are currently under construction. This community makes and ideal place for land investment or a great place to build your future dream home. Dominated by traditional Florida-style homes, the community offers a number of homes and home sites available for single-family construction.
Values are excellent as compared to other coastal areas. In addition, land holding costs are low. The annual association dues are approximately $175 which includes all common area maintenance, landscape, and even mowing of your lot!
The community features 2,400 home sites situated around several beautiful private lakes and canals with many new homes being built each year. The Rotonda Sands Conservation Association maintains 54 acres of lakes and canals, 125 acres of rights-of-way and 10 acres of greenbelts and swales.
In addition to the serene environment of Rotonda Sands, the surrounding area boasts some of the best fishing and boating along with numerous beaches, golf courses, restaurants, and other recreational activities.
Experience a wonderful tropical and relaxing feeling within close proximity to shopping, schools and beaches when you enter Rotonda Sands. This deed-restricted community has access to Boca Grande and the Rotonda Golf Courses, without the mandatory memberships.
Below are pictures of the community, existing homes, facilities, and nearby attractions. Rotonda Sands is one of our favorite areas. If you have any questions or would like to invest in this community, please contact us.