Notice
: Undefined index: columns in
/home/jarred/public_html/lotexperts.com/wp-content/plugins/wpresidence-core/shortcodes/property_page_shortcodes.php
on line
1417
Notice
: Undefined index: columns in
/home/jarred/public_html/lotexperts.com/wp-content/plugins/wpresidence-core/shortcodes/property_page_shortcodes.php
on line
1421
Notice
: Undefined index: columns in
/home/jarred/public_html/lotexperts.com/wp-content/plugins/wpresidence-core/shortcodes/property_page_shortcodes.php
on line
1425
Property Address:
Price / Financing Terms:
Property Id : 8189
Price:
$ 9,500
Cash - Financing Available
Property Lot Size: 10,89000 ft2
Financing Available: YES
Down Payment: $495
Monthly Payment: $249/mo
Length: 60 Months
Interest Rate: 0%
Features:
Other Features
Developed Area
Electric
Low Taxes
Near Beaches
Near Golfing
Near Parks
No Mobile Homes or RVs permitted
Paved Access Road
Zoned Single-Family Home
About the Lot:
Wonderful area of Lehigh Acres with new builds and beautiful pool homes! This lot is ready to build your home.
FINANCING AVAILABLE $500 down and $250/mo. for 60 months!
Come discover this conveniently located lot in the heart of booming Lehigh Acres. This lot checks all the boxes most home builders and investors are looking for a lot to have. This larger parcel is 135 feet deep. That gives plenty of room for your large custom pool home or extra backyard space for entertaining, a workshop, or storing your toys.
If you've been looking for a while, you'll want to grab this lot while it's still available. Lehigh Acres has seen incredible growth in the last couple of years. This lot is in a growing area of nice homes with new construction across the street! It is close to Ft Myers, golfing, great shopping, and restaurants. Are you looking to build a Florida home? Are you looking for a great long or short-term investment? This lot may be perfect! Don't miss out while these lots are so affordable!
WalletHub named Lehigh Acres the #1 fastest-growing city in the U.S. in 2019! And we see no signs of slowing down. If you live here you have seen the new construction homes that are popping up all over Lehigh Acres. We see homeowners trying to buy up the vacant lots that surround their current property as well as many new outside investors buying lots as investments.
Come and discover this quality lot that is close to schools, golfing, shopping, and medical facilities. And though this lot is in a quiet area, it is just a short drive to shopping, restaurants, and the world-famous Fort Myers & Sanibel Island Beaches!
Our lot on in Lehigh Acres, FL is currently Sold. It has great road access. The lot will be serviced by individual septic and well services. This is a large 10890 s.f. lot perfect for building your large Florida pool home. This lot is NOT located in a special flood hazard area. This saves money as flood insurance is NOT required when building a home! There are no HOA fees, and no time limit to build.
Now is the perfect time to invest in land in Lee County, FL. 
No flood insurance required

Large 10890 square foot lot


Terrain: Level

Access: Good road access

Sewer: By Septic

Water: By Well

Time Limit To Build: None

Zone Single Family Home or Modular Home

Not zoned for mobile homes, RVs, or tiny homes
Financing Terms:
Price: $ 9,500

Cash - Financing Available

Owner Financing Available: YES

$495 Down, $249/mo for 60 Months @ 0% interest

Association Dues: 

None

Title Information: Contract for Deed
Secure Your Lot Now with a $295 Deposit!
About the Lehigh Acres Area:
Are you looking for land that is going to rise in value and provide you with investment appreciation year after year? 
You are now looking at one of those areas that have a great location, appreciation potential, amenities, nearby beaches, and more. The moment you walk on to these lots you can feel the value as you look around at the beautiful Florida coastal habitat. The peace and quiet, the refreshing breeze on your face and that feeling that you now own land that is increasing in value every year is what we hope you will experience when you buy from our firm.
We choose our Lehigh Acres investment property carefully by looking at several criteria. Location is crucial for profitable land investment. Just because land is cheap does not mean it is desirable. Some land sellers list Florida land that has poor access, no utilities, environmental issues, and other detriments. We spend hundreds of hours researching Florida land investment locations. All of our lots have close proximity to beaches, shopping, golf, restaurants, and outdoor recreation. When you go to sell, this is what buyers are looking for. Our lots in Lehigh Acres perfectly meet our criteria. In fact, we would say that Lehigh Acres may be tops in Florida for investment value and potential.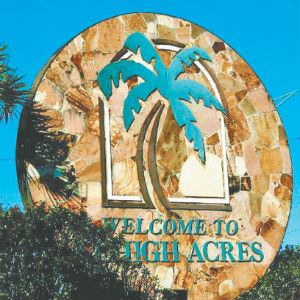 Welcome to Lehigh Acres, Florida in Lee County. Lehigh Acres is a Southwest Gulf Coast city just East of Naples/Ft Myers, and South of Tampa Bay, St. Pete, Sarasota, Venice, Port Charlotte, and Punta Gorda.
Lehigh Acres sits on the Caloosahatchee River providing quick Gulf of Mexico access. A short drive away from the property are the Gulf front beaches such as Sanibel Island [See pics below], Captiva Island, Ft Myers Beach, and Cape Coral Beach. They are a MUST SEE!  Wildlife is abundant with beautiful, tropical birds living everywhere.
Minnesota Twins & the Boston Red Sox baseball teams have had spring training here in Ft Myers for years. Stadiums are literally 8-12 minutes away. FOUR STAR Golf Courses throughout the city and county. Lehigh Acres alone contains 6 golf courses within a few miles of each other. Westminster Golf & Country Club, Mirror Lakes Golf Club, Admiral Lehigh Golf Club & Resort, and Copperhead are only minutes away. The commercial anchor is filled with your typical Fortune 500 Companies. The world famous Pelican Preserve and Colonial Country Club sits on the main strip.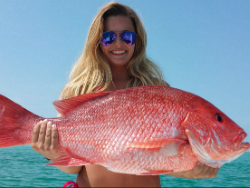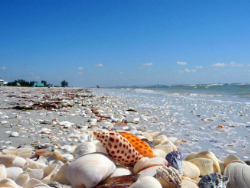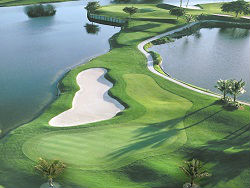 Lehigh Acres received its name because of it being located in LEE County and due to its very HIGH elevation–thus Lehigh Acres.  The City is about 12 miles west of Interstate 75, and of course Fort Myers.  This platted community has approximately 30,000 developed lots and existing homes. This gorgeous area is full with lush palm trees and typical South Florida scenery. The people here are hardworking middle-class Americans. This is an excellent lot to hold in a Real Estate portfolio.

About the Lot Location: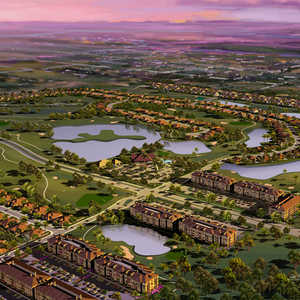 This lot is in a developed section of Lehigh Acres and this parcel has been handpicked among many available. The community is filled with a mix including many updated modern new homes from the crazy building boom of 2004-2007. There are many top-notch golf courses in the immediate area including the well-known Westminster Golf & County Club and the Copperhead Golf Club.
We believe Lehigh Acres, FL provides an excellent short to long-term investment to either sell one day to a home builder hungry for a nice building lot or to develop yourself as either a primary, secondary or investment home. 
Secure Your Lot Now with a $295 Deposit!
Interactive Property Map:






Question? Please feel free to contact us.
Contact Me
Schedule a showing?