WE'VE MADE BUYING SIMPLE.






1. Select

The first step is to select your property. Call with any questions. Have you found something you like? Proceed to the next step.

2. Secure

Now that you have found your property, the next step is to secure it. Securing your lot is done by paying the $495 deposit (deposit amounts may vary per lot).

You can pay this fee through the 'buy it now' link on the property listing or we can email you a secured PayPal invoice. This can be paid by PayPal's secured bank debit, credit card, or debit card options.

Once the deposit fee is received, your lot will be taken off the market. Within 24-48 hours you will be emailed a purchase contract. Simply sign and return it back to our office by email (jarred@lotexperts.com), fax (772-692-1184), or mail.

3. Close

If you are a cash buyer, we will prepare the deed and arrange for a closing. If you are financing, we will set you up with our payment processor where you will receive a monthly invoice which can be paid by check, credit card, or bank debit. That's it!
Buy your lot now.
Click Buy Now to pay your $495 closing fee through PayPal's secure server.
Enter your desired lot address or ID in the note to seller section.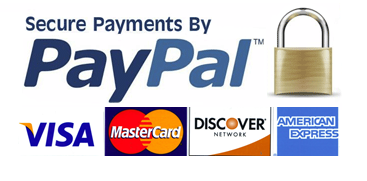 FREQUENTLY ASKED QUESTIONS:
Is there a time limit to build on the lot?
No. There are no time limits to build on any lots we sell. You could build now or hold for years to come.
I'm not from the U.S. Can I buy a lot?
Yes! Regardless of which country you are from, you can own Florida land. In fact, we've sold to nearly a dozen different countries.
Are there any back taxes owed on the property?
No. All of our lots are current on real estate taxes.
Are there any liens on these lots?
No. You will get title insurance that guarantees a lien free lot!
How do I pay the deposit?
The closing fee of $495.00 secures your lot and is payed through PayPal. We have a buy it now link on the property listing site. We can also send you an invoice. Just call or email us and we'll send it right over.
Are we required to use a specific builder?
No, you may choose any builder you want.
Do I need to be present for closing?
No. Closing is done fully by email and mail. However, if you are local, you are welcome to go to the title company for closing.
Do I need to mow or maintain my lot?
No. I am not aware of any lots that require any type of maintenance. That is why they make such good investments.
Do you offer owner financing?
Newly available:
$ 9,500
Cash - Financing Available
Wonderful area of Lehigh Acres with new builds and beautiful pool homes! This lot is ready to build your home. FINANCING AVAILABLE $500 down and $250/mo. for 60 months! Come discover this conveniently located lot in the heart of booming Lehigh Acres. This lot checks all the boxes most home builders and investors are looking for a lot to have. This larger parcel is ...
$ 12,500
Cash - Financing Available
Live here and enjoy the ultimate Florida lifestyle! This Rotonda Sands lot is in a beautiful waterfront community well-located near top-notch golfing, world-class fishing, endless boating, and white sandy beaches! Yes, you can have it all! Rotonda Sands is a community along the Gulf of Mexico in Port Charlotte, Florida. The community features 2,400 home sites situated around several beautiful private lakes and canals ...
$ 7,500
Cash - Financing Available
4018 15th Street SW, Lehigh Acres, FL 33976 You can't help but fall in love with this large oversized canal front lot in an area of new construction! There are 13,199 reasons (or should we say square feet) why you will want to call this gem of a lot your new home. Come discover this conveniently located lot in the heart of booming Lehigh ...
$ 6,500
Cash - Financing Available
3804 8th St SW, Lehigh Acres, FL 33976 Welcome to 3804 8th St–a perfect lot to call home or to hold as an investment. Why? Lehigh Acres has seen incredible growth in the last couple of years. This lot is in a growing area of nice homes with new construction across the street! And at 135 feet deep, this lot is ten feet deeper ...