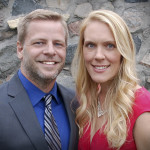 Since 2003, we have been helping Florida real estate buyers find their perfect land investment and/or residential home site. Our business model is simple: We purchase Florida vacant land at a deep discount and pass those savings on to you.
How do we do this? We often acquire land in large bulk packages, have connections with banks, and are networked with other land dealers in the industry. In turn, we sell most of our residential lots 20%-40% below retail market value. Many of our clients are repeat land investors–most living out of state.
With years of experience we have learned which areas are most desirable and bring the largest return on your investment. Many factors are taken into consideration. Location is crucial for profitable land investment. Just because land is cheap does not mean it is desirable. Some land sellers list Florida land that has poor access, no utilities, environmental issues, and other detriments. We spend hundreds of hours researching Florida land investment locations. All of our lots have close proximity to beaches, shopping, golf, restaurants, and outdoor recreation. When you go to sell, this is what buyers are looking for. Why own land in Florida if you are not close to the beach?
In addition, we choose lots that have low holding fees and low-to-no maintenance requirements. If you plan on buying a lot as an investment vehicle, the last thing you want to do is eat up your profits with high taxes, expensive association dues, and maintenance fees. Each area in which we acquire land is specifically chosen to meet our criteria for a profitable long-term investment. Real estate taxes for most lots are typically under $400 and there is almost never a requirement to mow or maintain your lot.
Florida land prices are beginning to rise rapidly again. Now is the perfect time to lock in your cost basis and grow in equity. Lots that were selling for $50,000 and $60,000 in the 2006 peak can be purchased for under $20,000 today. But residential home prices have nearly reached 80%-100% of the 2006 prices. What does this mean? I believe land values are about to have a price run. In fact, builders have been quietly buying up lots in anticipation of the coming building boom.
Do you want to get in on the action? We'd love to help. Browse our available lots and find one that you would be proud to own. Have questions? Call or email any time.
'Very honest, diligent, and trustworthy person. First class all the way. Thank you very much! I will do business again!'
'Smoothest real estate transaction in which I've ever been involved. Professional service, great communicator, smooth, easy transaction.'